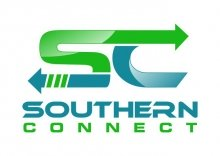 2017 Southern Connect SAC Conference
August 24th & 25th, 2017
A regional effort to improve transportation 

S

afety,

A

ccessibility and

C

onnectivity in South Mississippi
Lyman Community Center (13742 US Hwy 49, Gulfport MS 39503)

Continuing Education Opportunities

: Professional Development Ho
ur (PDH) Certificates provided by MDOT and GRPC.
1. Day 1 (8:30am-noon) Conducting an internal safety audit of your transit system. For mobility managers, operation managers, safety supervisors, and others responsible for ensuring safe practices within your transportation organization.  Appropriate training for both large and small providers. (PDH – 3 hours)
2. Day 2 (8:30am – noon) 
Awareness Training: Poverty Immersion Experience.
For all individuals who make policy and operational decisions for your organization, those who work directly in support of traditionally under-served populations, including low-income individuals of all backgrounds. 
(PDH – 3 hours)
3. Day 2 (1pm – 5pm)

Driver Certification for Wheelchair Securement and Lift Operations.

All drivers needing to complete the skills training course to re-certify are welcome to register for this class. Seating is limited. Course costs will be covered by the MS Gulf Coast MPO, Get To B safety program. (Completion Certificate)
Event Agenda:
Day 1: Thursday, August 24th
Time
Session Description
8:30 – 12:00
Pre-Conference Session: How to conduct an internal safety audit of your transit system.              Presented by: Kent Smith, USF-CUTR (PDH Certificate – 3 hours)
9:00 – 11:45
SC Member Meeting: Developing Coordainted Training & Maintenance Programs       Facilitated By: Deshella Butler, DJ Transit
12:00 – 12:45
Registration is open
12:45 – 1:00
Welcome presentations
1:00 – 1:45
Keynote: Core Components of a Coordinated Transportatio System                                              Presented by: Amy Conrick, CTAA
2:00 – 2:20
Getting to Know Southern Connect                                                                                                               Presented By: Roderick Bailey and Deshella Butler
2:20 – 2:30
Break/Move to North & South Session rooms
2:30 – 3:30
Getting to know our partners & Stakeholders                                                                                 Facilitated by: Kevin Coggin and Deshella Butler
3:30 -5:00
Outlining our pilot program(s) (locations, partners, funding, goals and objectives)                       Facilitated by: Kevin Coggin and Deshella Butler
 
 
Friday, August 25th
8:30 – 9:00
Registration is open
9:00 – 12:00
Awareness training:  Learning to best serve our low-income community members                   Presented by: Stephanie Plancich, GRPC (PDH Certificate -3 hours)
12:30 – 12:50
Lunch Presentation: MDOT – Transit Division Address                                                             Presented by: Shirley Wilson, MDOT
1:00 – 2:15
Continue Outlining our coordinated transportation pilot program(s)                                                Facilitate by: Kevin Coggin and Deshella Butler
1:00 – 5:00
Driver Training: Passenger Service and Safety CTAA Certification Course                                Presented By: Edwin Jackson, CTAA Instructor (Completion Certificate)
2:15 – 2:30
Break for all sessions
2:30 – 3:45
Drafting our pilot program implementation plans                                                                             Facilitated by: Kevin Coggin and Deshella Butler
4:00 – 4:30
Convene back together – Program overviews
4:30 – 5:00
Wrap up and next steps