Get To B: Bike Walk Summit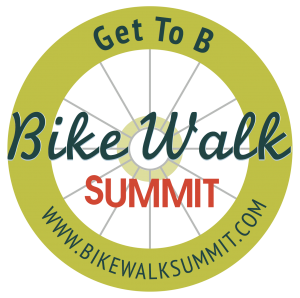 The 2016 Bike Walk Summit is being jointly hosted by the MS Gulf Coast MPO and Bike Walk Mississippi.
The conference style event will take place over three days – August 9th, 10th and 11th.
It is scheduled at the Biloxi Civic Center on Howard Ave.
Guests will select up to seven break-out sessions, experience two key note presentations and special sessions will be held for elected officials and law enforcement personal.
Registration is now open. Save your seat for just $50. Lunches are provided.
A variety of sponsorship and vendor options are available.
To view more event information visit the event website at www.bikewalksummit.com.