CMP: Congestion Management Process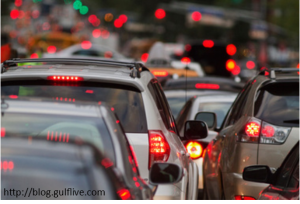 Purpose and Overview
The Congestion Management Process is a part of the Mississippi Gulf Coast MPO's transportation planning process that serves to identify existing congestion in the study area to provide additional information and improved analysis to support development of metropolitan and statewide transportation long range plans, short range planning programs and project development.  This program serves as a system wide analysis tool to identify congestion, look at the causes, and propose solutions to localized spot and corridor level congestion problems.
Objectives
The MPO's planning process relies heavily on the data collected and information presented in the CMP.  The MPO utilizes the CMP in its project selection processes for the Transportation Improvement Program (TIP) and the Metropolitan Transportation Plan (MTP).  The CMP also helps the MPO realize some of its goals and objectives.  Specifically, the ones that point to the implementation of operational measures to preserve the existing roadways such as:
OBJECTIVE: Maximize transportation system efficiency by promoting alternatives to adding general-purpose traffic lanes
Adopt a "fix‐it‐first" mentality that maximizes all operational measures on roadways before adding capacity
MPO policy or recommendations for capacity addition
Develop and assign a high priority to projects that improve traffic flow with operational measures
Consider measures that put more people into fewer vehicles and reduce the need to travel
OBJECTIVE: Reduce roadway congestion
Identify and develop projects for existing and future traffic congestion
Develop and assign a high priority to projects that mitigate congestion and/or reduce travel time
Federal Requirements
The Mississippi Gulf Coast MPO is considered a Transportation Management Area (TMA) for the Gulfport, MS urbanized area.  Federal regulations described in 23 CFR 450.320 say that "The transportation planning process in a TMA shall address congestion management through a process that provides for safe and effective integrated management and operation of the multimodal transportation system, based on a cooperatively developed and implemented metropolitan-wide strategy, of new and existing transportation facilities eligible for funding under title 23 U.S.C. and title 49 U.S.C. Chapter 53 through the use of travel demand reduction and operational management strategies.