Idling Reduction Program
Asthma related illnesses are linked to a majority of student and staff school absences. It is important for schools to be proactive in keeping both their indoor and outdoor air as clean as possible. CAC staff and partners are available to support a wide variety of air quality programs for schools and district, but the most impactful programs thus far are the Air Aware Flag Program and the Campus Idling Reduction Program.
This is a student driven education and awareness activity that occurs over the course of 2-3 months. It requires in class commitment to coordinate and conduct the research, analyze the data, implement education activities and then to distribute program results. This can be completed by 1 or more classes or a student club with advisor support.
The Idling Reduction Program is completed through a five phase process. View and download the fact sheet here.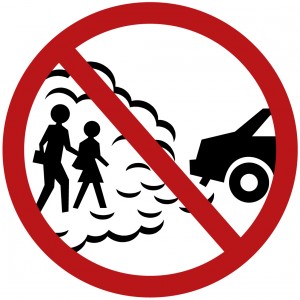 Planning: (in class education & training) Research: (data collection of current idling behavior)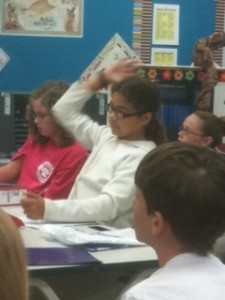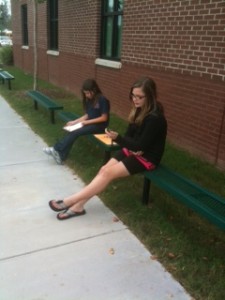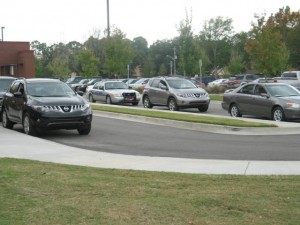 Follow-up Data Collection & Reporting: presentations to school, district administration and local air quality events)
Our pilot Idling Reduction Program took place a Harper-McCaughan Elementary in Long Beach, MS. It was overseen by Mrs. Holt and was performed by her 5th grade discovery class. They spent 3 months from kick-off to results.
They elected to conduct a parent survey to assess current air quality and ozone knowledge. Here is what they found:
85% believed that all age groups are equally vulnerable to air pollution, but children and the elderly are up to 50% more vulnerable.
40% did not realize that asthma related illnesses are the #1 cause of school absences for both students and school staff.
66% believed that you use more fuel restarting your engine than idling. Fuel injection fixed this old fact, but an idling car, no matter how you look at it, is getting 0 mpg, wasting money and creating unhealthy ozone.
57% of parents believed that idling helps warm or cool your car faster. In fact, driving the car is the fastest way to get those systems working.
96% believe that restarting your car is hard on your engine. This is a myth. Cars are made to start and run, idling causes much more wear and tear.
As for the change in idling behavior.
Initial research showed an average idling time for all vehicles was 15 minutes.
With an average of 140 vehicles per day (17 buses and 123 parents), that equals 35 hours of idling in a 45 minute period. That's an incredibly high concentration of vehicle emission and ground level ozone hovering in the school, around the school and in the waiting cars.
At the end of the program idling reduced to an average of 8.5 minutes for parents. A 44% reduction and school bus drivers cut their idling to an average of 5.75 minutes. Which is a 62% reduction.
This cuts on-campus pick-up line idling by 46%. The equivalent of 35 hours was ut to 19 hours improving overall air health in and around the school.
And as a bonus the school district can expect to save money on bus wear and tear and fuel costs. View the Benefits of Reducing School Bus Idling fact sheet here.
To join the corps and start an Idling reduction Program on your campus give Stephanie a call today. 228-864-1167.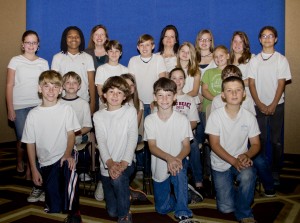 Documents and Downloads
iNSERT School Flag Program picture here.
Insert CAC Coloring Book