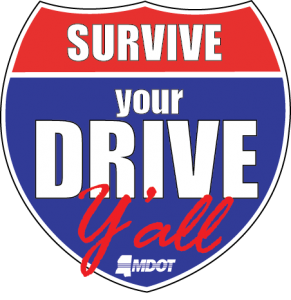 The Get To B Safety Series is an ongoing effort to educate members of the community in the any ways in which we can save lives on our roadways. Currently focused on engaging transportation professionals in the safety discussion, the Series, offers low and no cost, conference style, training events covering a broad range of regionally relevant safety topics. The purpose of this workforce development, is to increase overall awareness of safety best practices, to encourage the incorporation of the techniques into the project planning process and to offer strategies for improving the existing roadway system.
Attendees include transportation planning and engineering staff, local elected officials, public works employees, law enforcement, community advocates, developers, consultant staff, students, community advocates and others interested in improving the design and safety of the roadway system.
MDOT provides a Professional Development Hour (PDH) certificate for each participant. These can be used toward maintaining credentials and professional certifications.
Speakers selected to participate in the Get To B Series events are nationally and often internationally renowned in that event core transportation safety topic. We seek to work with experts that provide not only education, but can lead field exercises and project review sessions that solidify course materials.
Incorporating Access Management Strategies
MSU Extension Center: Popps Ferry Road, Biloxi
June 15 & 16 8:30-5:00
Access Management is a critical component for both new corridors as well as existing roadways throughout our community. How can we best design or retrofit roadways to improve safety and offer better connectivity for all modes? That will be the question addressed throughout this 2-day workshop. The primary audience includes planners and engineers from local jurisdictions, elected officials, state and federal representatives, consultants, and MPO staff. Attendees will expand there knowledge of access management principles and become familiar with best practices implemented nationally and better understand requirements defined in the TRB manual updated in 2014. They'll also become familiar with the assistance options available through FHWA and other agencies.
Speakers include:
Neil Spiller, Access Management Program Director and Program Manager for Localized Congestion & Bottleneck Reduction for the Federal Highway Administration – Office of Operations
Phil Demosthenes, A nationally recognized expert with 38 years of experience in state and local access management programs, policies, planning, design and operations.
Click HERE to get registered today!

 Get To B: Bike Walk Summit
Click the Logo to register to attend or become a Summit sponsor!
This 3 day conference will feature two key note speakers and participants will be able to attend up to 7 breakout sessions on topics including:
Professional Development Workshops for Planners & Engineers

Bicycle & Pedestrian Safety Training for Law Enforcement

Best Practices, Success Stories & Relevant Take Home Strategies

Field Training Activities including "on-bike"Traffic Safety Course
Connect with engineers, planners, city employees, policy makers, representatives from State and Federal offices, parks and recreation officials, community development offices, transportation officials, law enforcement, active living and health advocates, parents, school officials, advocates, cycling enthusiasts and more!
Register Today by clicking the logo above.It will redirect you to the registration page.
The Summit participation fee is a $25, and the registration website charges an additional $1 fee.
Vendor tables are available for $50 and sponsorship levels are available ranging from $250 – $2500.
Register – Become a Sponsor – View additional event information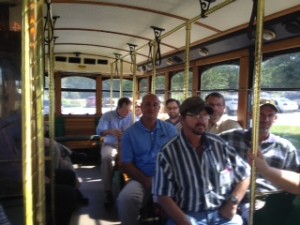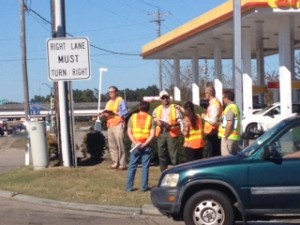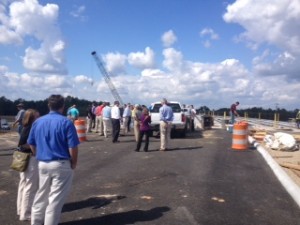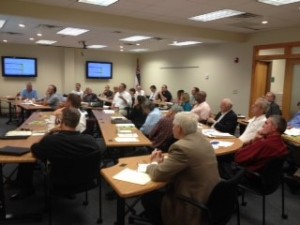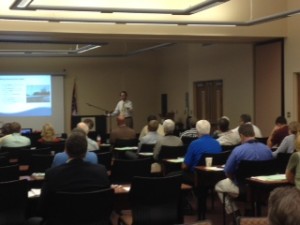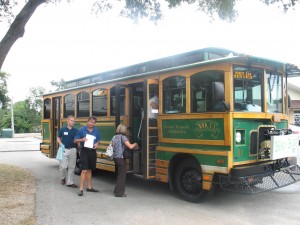 Training Event Summary as of 9.9.15
Safety Summit Events
Innovative Intersection Design           
     (63 attendees for this 2-day event on improving safety through various intersection design and engineering strategies.)  
Roundabout Learning Forum   
     (39 attendees at this 1/2 day technical workshop on design and installation.)  
Roundabout Site Evaluations     
     (6 Jurisdictions participated in an initial roundabout field evaluation process in April. Gulfport has one obligated round-about project and will add a second in  June 2015. Other   jurisdictions preparing projects include: Harrison County, Pascagoula, Biloxi, Diamondhead and D'Iberville.) 
Not Another Shoulder to Cry On           
    (52 people attended our most recent training on strategies to reduce roadway departures)
* 2016 workshops  will include Bike/Ped Accommodations and incorporating Access Management strategies .
LTAP Courses
 Leadership Skills Training
 Sign Installation & Maintenance
 Defensive Driving Course
 ADA Compliant Designs
 Sign Retroreflectivity
 Safety Circuit Rider Program
 Conducting Road Safety Audits
 Traffic Incident Management
 CPR/1st Aid Certification
 Traffic Incident Management
For more information about the Get To B program and projects and to sign up to receive our quarterly newsletter, email Stephanie Plancich at saplancich@grpc.com or call her at 228-864-1167 x218.