National Safety Initiatives
AASHTO's Strategic Highway Safety Plan (SHSP) identifies 22 key emphasis areas, identified on the Table 1.0 below, that broadly address the Four Es of Safety – Education, Enforcement, Engineering and the Emergency Services. Each emphasis area targets a specific set of factors that contribute to a significant number of deaths on the nation's roadways and also includes general strategies for reducing these fatalities.
State of Mississippi Safety Initiatives
This SHSP-Part I was prepared jointly by the Mississippi Department of Transportation (MDOT) and Mississippi Department of Public Safety (DPS), in cooperation with safety stakeholders representing national, state and local agencies as well as private safety advocacy groups and representatives of the State Legislature. Based on crash statistics and stakeholder input, six priority areas were selected that represent the safety measures that were identified as having the greatest potential to significantly reduce traffic fatalities in Mississippi.
MS Gulf Coast MPO Emphasis Areas
Emphasis Area #1 Keeping Vehicles on the Roadway
Emphasis Area #2 Reducing Head-On and Across-Median Crashes
Emphasis Area #3 Improving Intersection Design and Operation
Emphasis Area #4 Ensuring Safer Bicycle Travel
Emphasis Area #5 Making Walking and Street Crossing Safer
Emphasis Area #6 Increasing Driver Safety Awareness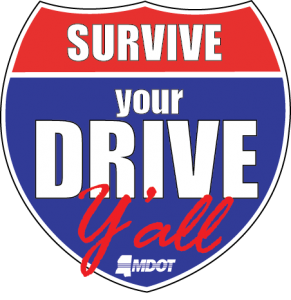 Many drivers are unaware of or have underestimated the risks and consequences associated with various unsafe driving behaviors including aggressive, impaired and distracted driving, as well as failing to properly use safety features—all of which are major factors in crash severity resulting in injury or fatality. Research indicates that approximately 85% of causation factors associated with crashes are attributed to the driver. States have a vested interest in ensuring their drivers are as knowledgeable of high way safety issues as is reasonably possible.
Transportation Safety Topics – Quick Links