Mississippi DUI Laws
In Mississippi, a person is guilty of a DUI if he or she to drives (1) while under the influence of any substance which has impaired such person's ability to operate a motor vehicle, OR (2) while under the influence of a drug which is unlawful to possess under the Mississippi Controlled Substances Law. Miss. Code Ann. §§ 63–11–30(1)(b),(d)(West 2009).
State of Mississippi BAC Laws:
All drivers with a BAC of .08 or higher.
Under 21 with a BAC of .02 or higher.
Commercial Vehicle Driver with a BAC of .04 or higher.
The implied consent law in the State of Mississippi means that all drivers have agreed to submit to a chemical test of their blood, breath or urine if a law enforcement officer has reason to believe that the person is under the influence of drugs, alcohol or both. A refusal to submit to a chemical test will automatically result in the suspension of your drivers license for a period of 90 days without a previous conviction or refusal, or 1 year with a previous conviction or refusal.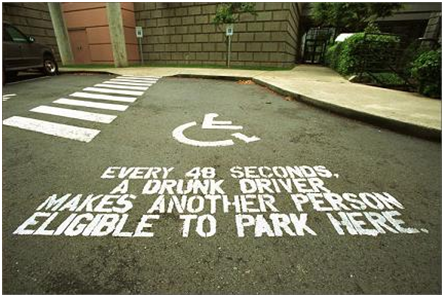 Jackass Star Dies In Car Crash
Ryan Dunn, one of the stars of MTV's "Jackass," has died in a car crash. He was 34.
NBC Philadelphia reports that Dunn and a passenger, Zachary Hartwell, died in an 2:30am crash at Route 322 and New Street in West Goshen Township, Pennsylvania.
Dunn posted to Twitter a photo of himself drinking with friends just hours before the crash. A police report indicated that Dunn was most likely speeding in his 2007 Porsche 911 GT3, which was destroyed in the wreck.
National Survey on Drug Use and Health Estimates of Drunk and Drugged Driving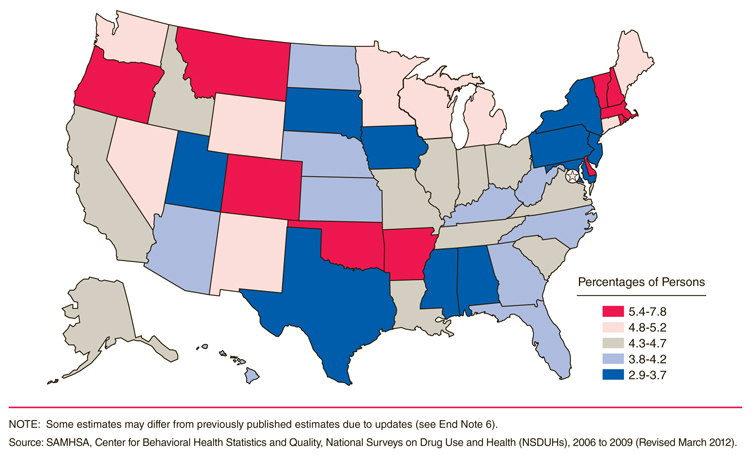 Drowsy driving
There have been many investigations into whether drinking or drugged driving is less than or more dangerous than drowsy driving. In fact, MythBusters, the TV show, did an episode on this question. No matter the results of these studies though, it is a fact that both are incredibly dangerous and should be avoided to protect drivers, passengers and other roadway users.
According to the National Highway Traffic Safety Administration (NHTSA), drowsy driving is a factor in more than 100,000 crashes, resulting in about 1550 deaths and 40,000 injuries annually. In a poll by the National Sleep Foundation (NSF), 54% of adult drivers reported driving drowsy and 28% reported actually falling asleep at the wheel in the past year.
AAA provides a drowsy driving Q&A on their webpage that includes this list of warning signs;
The inability to recall the last few miles traveled,
Having disconnected or wandering thoughts,
Having difficulty focusing or keeping your eyes open,
Feeling as though your head is very heavy,
Drifting out of your driving lane, perhaps driving on the rumble strips,
Yawning repeatedly,
Accidentally tailgating other vehicles,
Missing traffic signs.
In fact, drowsy drivers sometimes drive so poorly that they might appear to be drunk. In a survey of police officers conducted by the AAA Foundation for Traffic Safety, nearly 90 percent of responding officers had at least once pulled over a driver who they expected to find intoxicated, but turned out to be sleepy (and not intoxicated).
Medications & Driving on DMV.org
For just about every aliment you might have there most likely exists a medication to tackle the problem. You can simply head down to any grocery or drug store and find isles brimming with what is commonly termed over-the-counter relief. For more serious infirmities your doctor may prescribe a medication for you. But new insight is emerging from various studies on just how risky some of these drugs may be when incorporated with driving. Some of the findings have actually shown that many allergy medications we rely on each year to help us manage through a day are worse than alcohol.
The active ingredients in allergy medication are one of the major causes for concern. As a group they are referred to as antihistamines. There are a variety of types, with some of the most prevalent being:
Diphenhydramine
Chlorpheniramine
Brompheniramine
Clemastine
Doxylamine
All of the popular brands (Clairton, Benadryl, Sudafed, etc.) use antihistamines. But the ingredient is not limited specifically to allergy medicine. You will find it in cough medicine, cold tablets, flu therapies, or just about any drug that "helps you rest."
The rule of thumb is to simply use extra caution to avoid driving while impaired. Take extra time to go over the fine print if you are taking any type of prescription drug to treat allergies, anxiety, high blood pressure, serious pain, depression, or cholesterol. These tend to pack quite a punch, especially if mixed with alcohol.
Hard Core Drunk Driver Safety Alert
Issued by the National Transportation Safety Board (NTSB)
The grim facts:
One alcohol-impaired driving fatality occurs about every 45 minutes.
10,839 people died in the United States from alcohol-impaired driving crashes in 2009.
In 2009, people identified as "hard core drinking drivers" – those with high blood alcohol concentration (BAC) levels of 0.15 percent or greater or who are repeat offenders with a drunk driving arrest or conviction in the past 10 years – were involved in more than 70 percent of the alcohol-impaired driving fatalities and more than 22 percent of the total highway deaths.
Between 1982 and 2009, more than 251,000 people died in crashes involving hard core drinking drivers. Repeat offenders represent about one-third of all drivers arrested or convicted of driving while intoxicated or under the influence of alcohol.
View the complete report here.

40 Million in U.S. Driving Drunk or Drugged
Most are aged 16 to 25, a new federal study finds

December 9, 2010
By Steven Reinberg
HealthDay Reporter
Spanish ID: 647236
"…According to the survey, an average of 13.2 percent of people aged 16 and older drove under the influence of alcohol and 4.3 percent drove under the influence of an illegal drug in the past year.
The numbers of drunk and drugged drivers varied from state to state, the survey found. Some states with the highest levels of drunk driving include Wisconsin (23.7 percent) and North Dakota (22.4 percent). The highest rates for drugged driving are in Rhode Island (7.8 percent) and Vermont (6.6 percent).
Those (states) with the lowest rates of drunk driving include Utah (7.4 percent) andMississippi (8.7 percent). For drugged driving, Iowa (2.9 percent) and New Jersey (3.2 percent) had the lowest levels, the authors found."