Public Notices & Announcements
Whenever there are event notices, press releases, fliers, review period dates, scheduled public meetings or other news to share with the Gulf Coast community, we will post those notices here.  If none are included below, then there are no notices at this time.
If you need to request accessible formats or would like a printed copy of materials, please contact Kenneth at 228-864-1167 or kyarrow@grpc.com if you have any questions or comments. Thank you.
LEGAL NOTICE
Jackson County Bicycle, Pedestrian and Trails Master Plan Study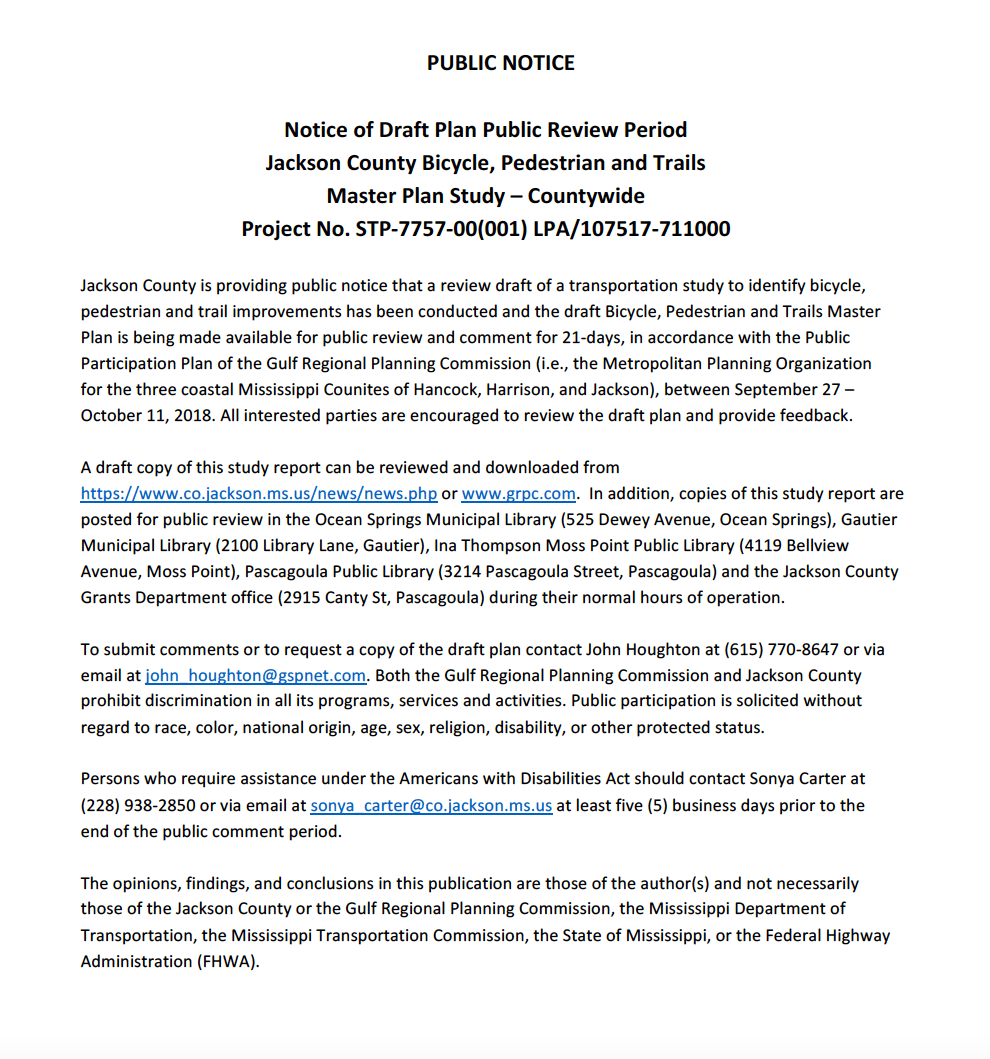 Surveys & Polls
Please help us capture public input on how transportation improvement funds should be invested by participating in these two community surveys.
Survey #1: Rate the Current Transportation System                  Survey #2: How Would You Spend Improvement Funds
Public Notification(s)
The public is encouraged to comment on MDOT's 2045 Multiplan for the future of transportation in Mississippi. Learn more at this link: http://mstransportationplan2045.com