2015 Freight in the Southeast Conference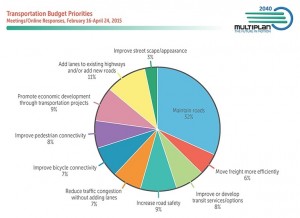 We were pleased to welcome participants at the 2015 Freight in the Southeast Conference on March 16 – 19. This conference promotes regional awareness for improving freight transportation.
Mississippi Department of Transportation has been agreed to be this year's host, and welcomes everyone to Biloxi, March 16-19, 2015. The conference is open to anyone with an interest in regional/ multimodal freight, such as transportation companies, consultants, academia, logistics personnel, economic development organizations, government officials (federal, state, local, and elected), and metropolitan/regional planning organizations. A number of tour of the Ingalls Shipyard is also provided (on a first come\first served basis) to allow participants to gain additional insights into the transportation system.
More information is available at http://www.ittsresearch.org/ITTS_2015_conference.html.