MS Considering Gas Tax Increase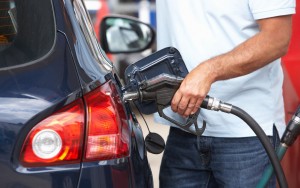 Mississippi lawmakers may look at raising gas tax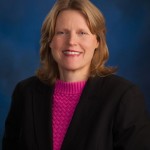 (Photo: Melinda McGrath, MDOT Executive Director) Special to the Clarion-Ledger
Some state House and Senate lawmakers said Wednesday the time is right with low gas prices to consider a gas tax hike or other methods to pay for state road and bridge improvements.
The Mississippi Department of Transportation gave a presentation to a joint House Transportation and Senate Transportation committees meeting on the infrastructure needs in the state.
MDOT Executive Director Melinda McGrath told lawmakers additional funding of $526 million a year is needed to bring state-owned infrastructure up to a satisfactory level over the next 10 to 15 years. The money would go toward  pavement of roads, highways and interstates, bridge repairs and capacity.
"We realize $526 million is a large need in anybody's book," McGrath said.
She said MDOT would appreciate $200 million to $300 million of the $526 million because it would go toward pavement and some bridges being replaced, and the public would be able to notice the difference.
McGrath warned that delaying work, especially paving, would increase repair costs six to 14 times if neglected beyond 10 years.
The state's last major funding increase for roads and bridge improvements was 1987.
Central Mississippi Transportation Commissioner Dick Hall said cost for material such as concrete, asphalt and structural steel has increased 488 percent since 1987, but the state revenue for infrastructure hasn't been adjusted at all.
State Sen. Philip Moran, R-Kiln, said Wednesday at the meeting: "I think everyone in this room knows we have to do something. … We have to do something this year."
Moran suggested the public might be more receptive to a possible gas tax hike with gasoline prices at their lowest level in several years.
House Transportation Committee Chairman Charles Busby, R-Pascagoula, said he believes it's time to act and he will look at raising the gas tax.
"We have to do something; I will come forward with a proposal in the next two weeks," Busby said.
The House and Senate transportation committees will meet jointly next Wednesday to hear from the Mississippi Economic Council, known as the state chamber of commerce. An MEC task force unveiled its infrastructure funding plan in December calling for the $375 million a year more in spending for roads and bridge repair and maintenance with 20 percent of that money, $75 million, allocated for local work.
Among the options the task force listed for raising additional money
A 1 cent-per-gallon increase in the state's 18.4 cents-a-gallon excise tax on gas and diesel would provide $21.7 million.
A $10 fee increase on vehicle license plates would provide $27.5 million
A general sales tax increase — exempting groceries and medicine — would provide $177.8 million for each .05 percent increase
A sales tax on gas and diesel would generate $23.7 million for every .05 percent increase
A 2 percent excise increase on rental cars would generate $2.5 million
Contact Jimmie E. Gates at (601) 961-7212 or jgates@jackson.gannett.com. Follow @jgatesnews On Twitter.